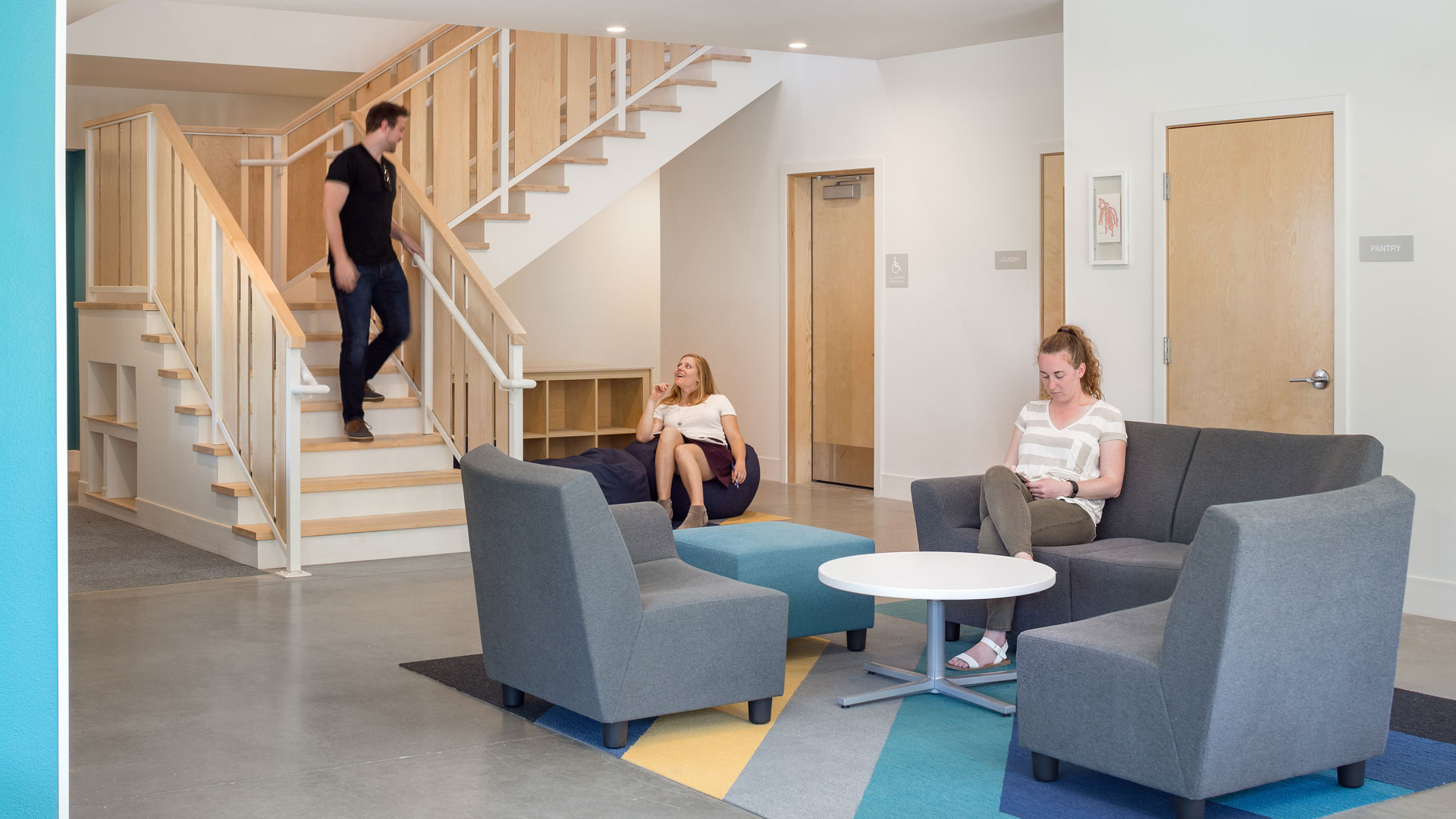 Dorothy Lemelson House
CLIENT:
Bridge Meadows
Bridge Meadows partnered with New Avenues for Youth to create a supportive housing facility for youth, ages 17-24, who are aging out of foster care. Dorothy Lemelson House is a crucial stepping stone for these young people, providing them with the tools and support they need to achieve and maintain self-sufficiency.
Dorothy Lemelson House offers a safe and comforting place to live while accessing mentorship, counseling, workforce development, educational support, and life skills training. The program considers an on-site resident assistant, a full-time counselor, and involvement with the neighboring Bridge Meadows community, located a block away. Residents connect to community-based resources and are eligible to receive skill building and education services through Dorothy Lemelson House' state-of-the-art job training / college readiness program and the New Avenues Education Center where they can work toward their GED or high school diploma.
The two-story development has a one-bedroom unit for the resident assistant, four one-bedroom units for residents with a child, and 10 studio units for single residents. Shared community spaces include a kitchen, dining/lounge area, laundry room, office, and outdoor community space.