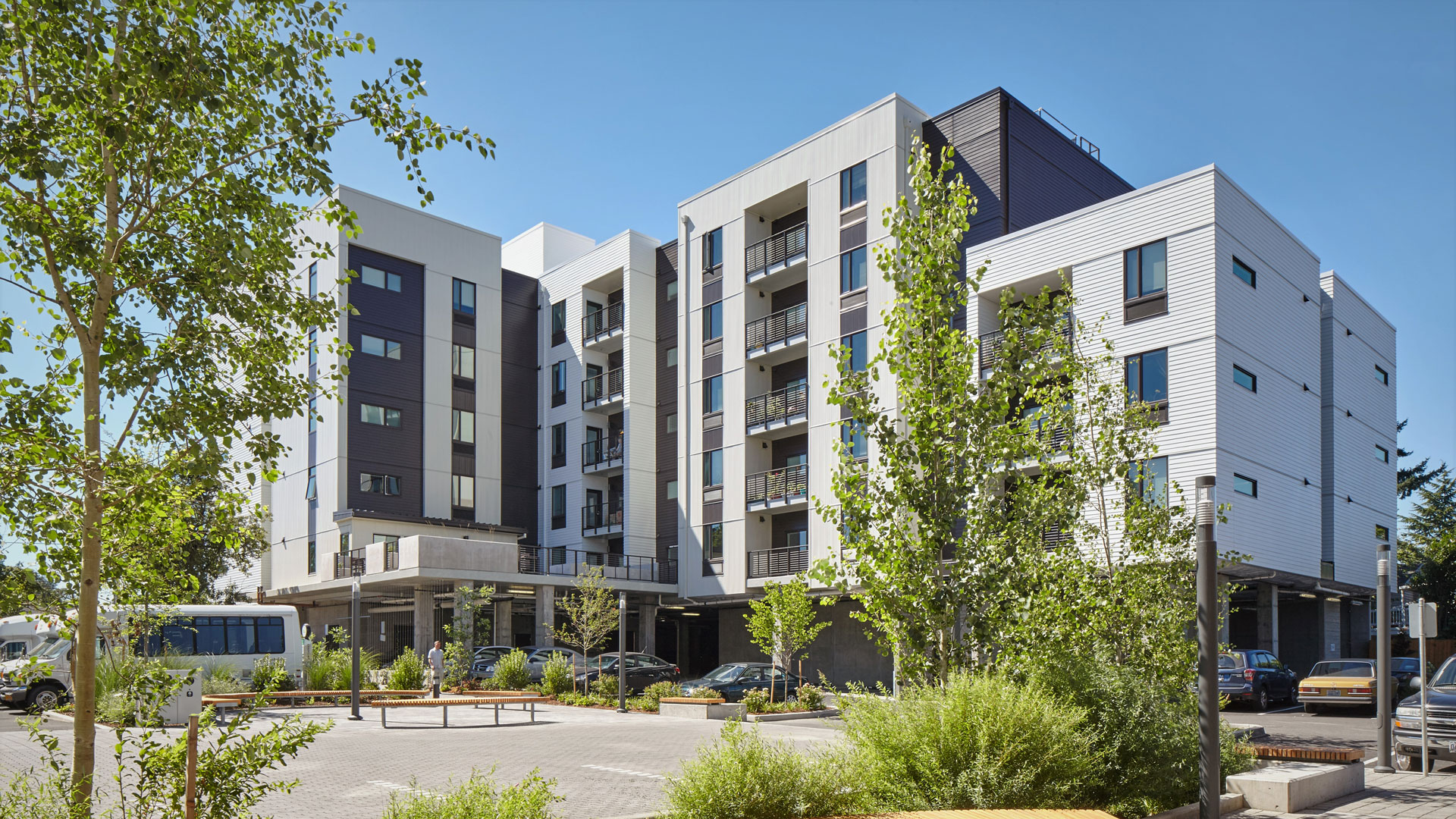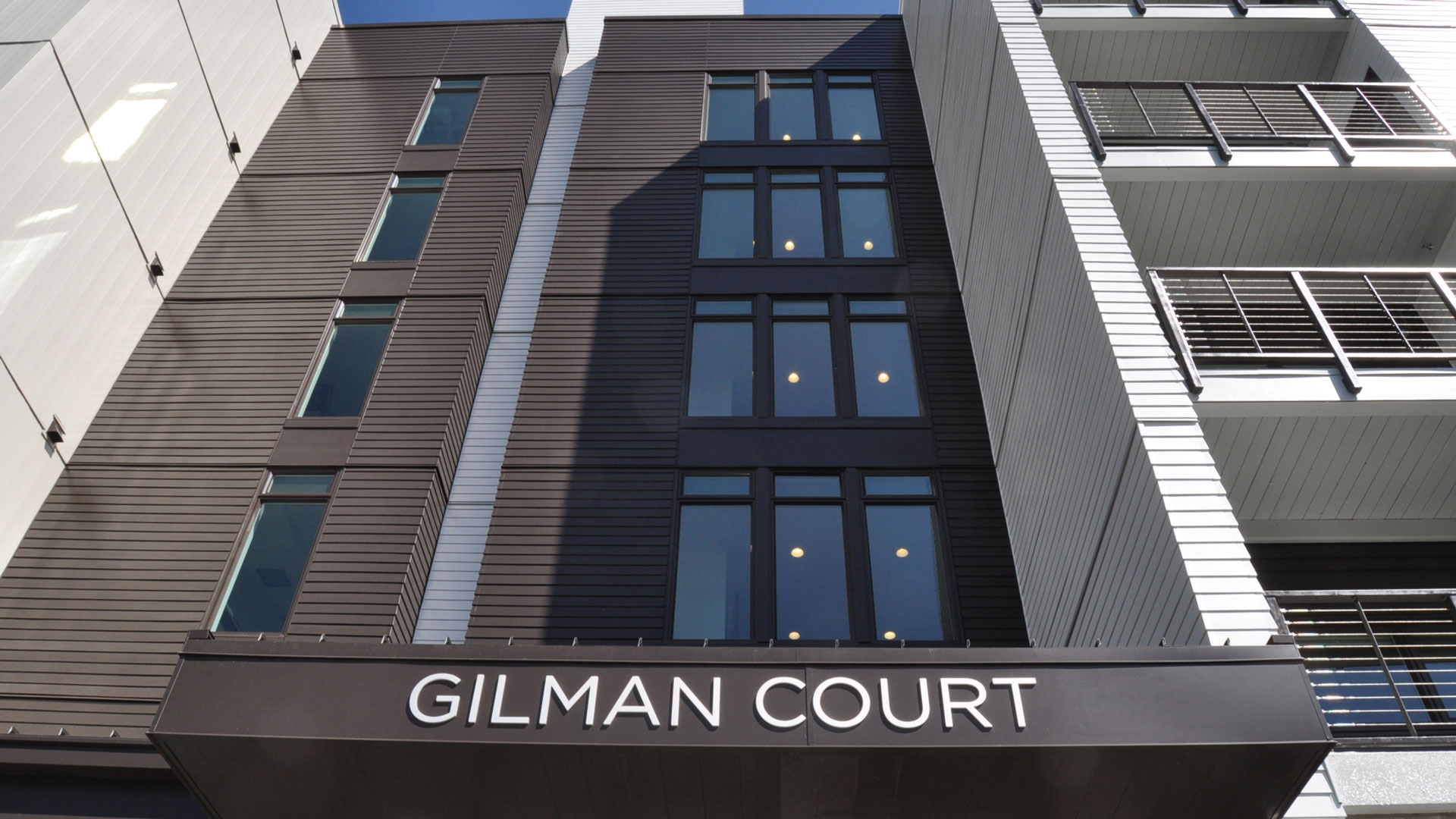 Gilman Court
CLIENT:
REACH Community Development
Gilman Court is the achievement of a partnership between Human Solutions, Ride Connection, and REACH Community Development, with development management services provided by the Housing Development Center. The second phase of a two-phase mixed-use development in the Gateway District of Portland, Gilman Court was designed to complement phase one's development and expand a central courtyard shared by both buildings.
Gilman Court is a six-story, 60-unit affordable housing complex for seniors that is certified LEED for Homes Midrise - Gold. The building amenities include a community room, utility room, second floor roof garden, and access to public transit. The outdoor spaces, a mixture of landscaped and paved areas, include a generous east-west pedestrian connection through the site from NE 100th Avenue to NE 99th Avenue.