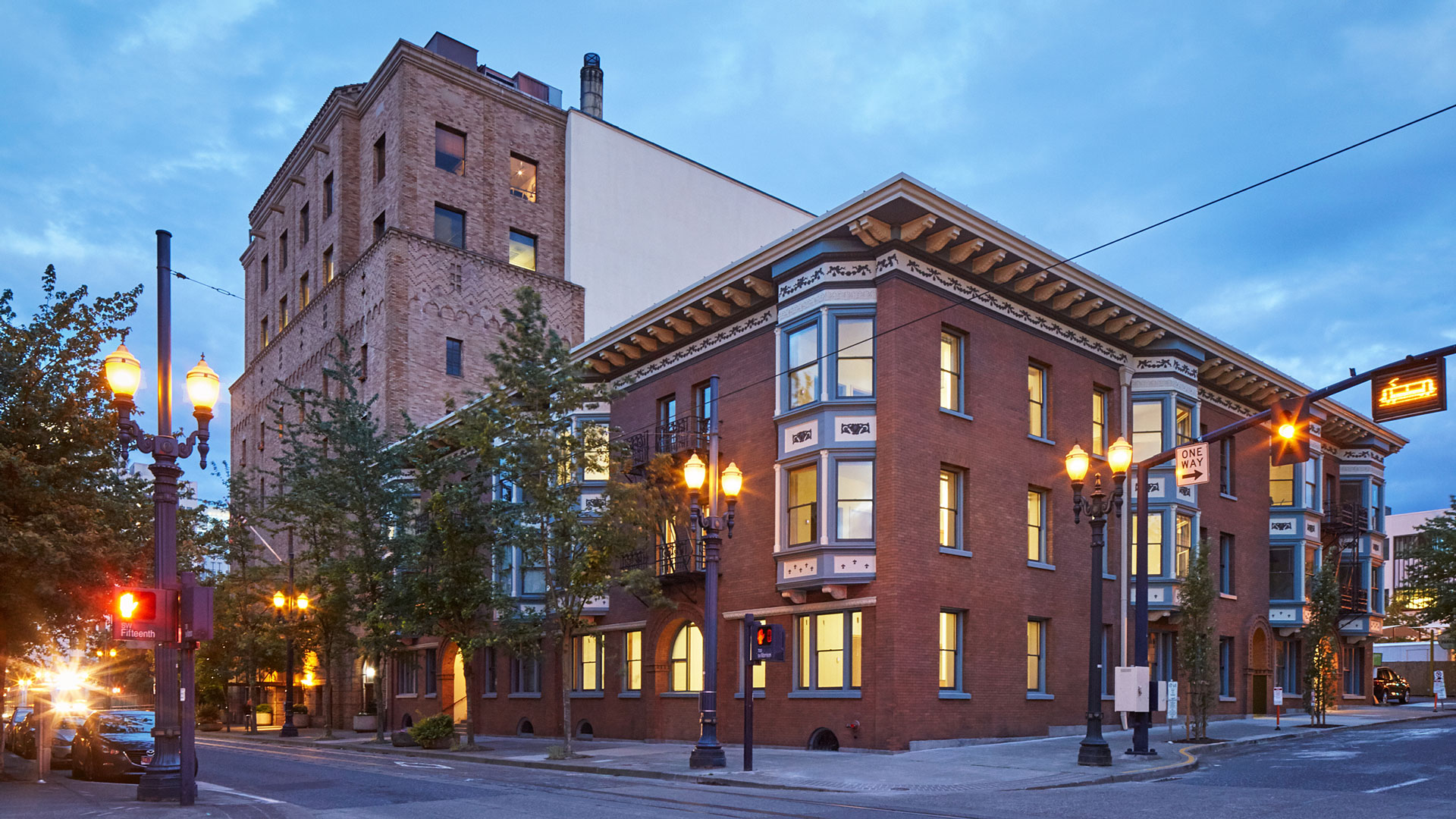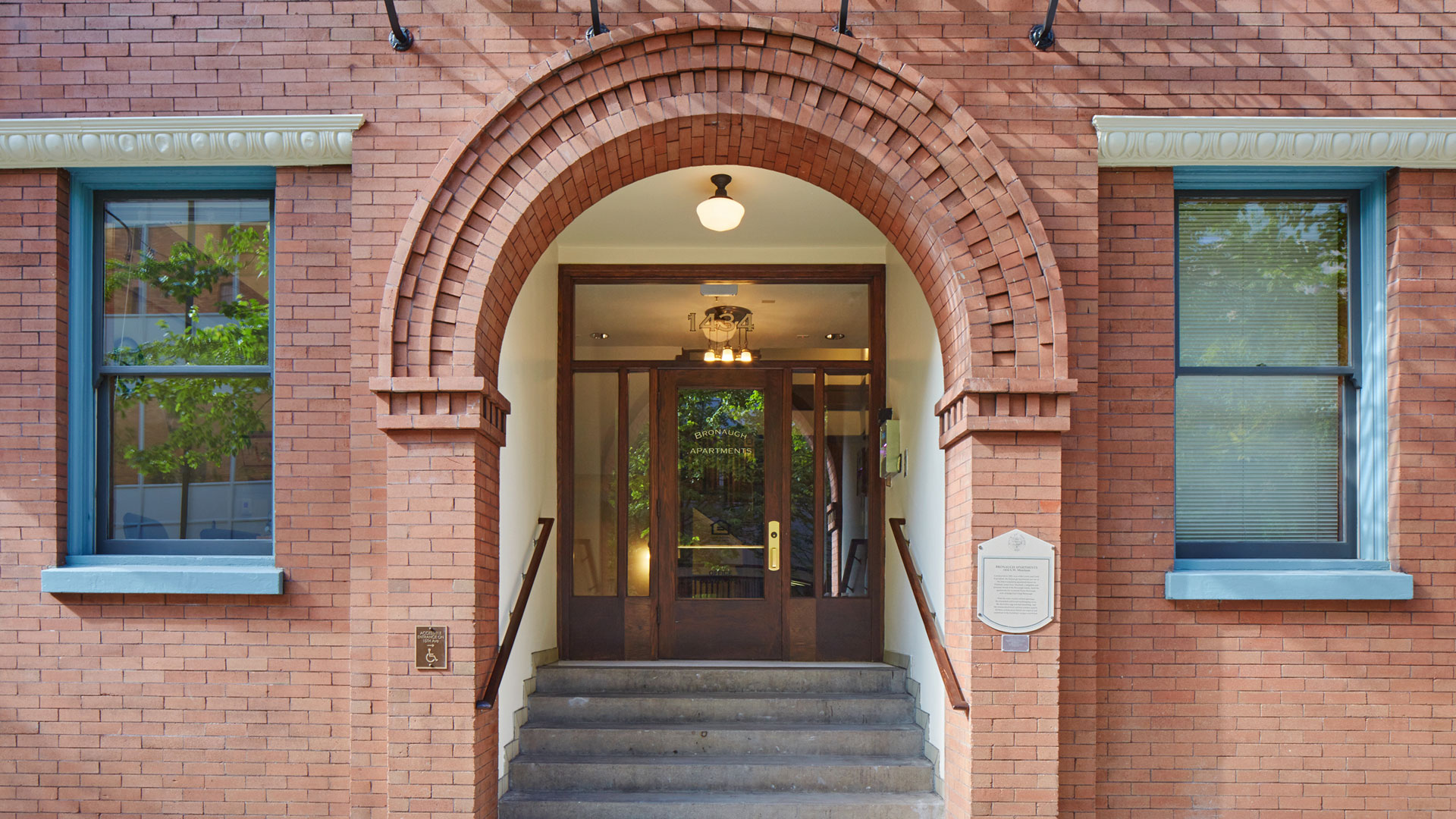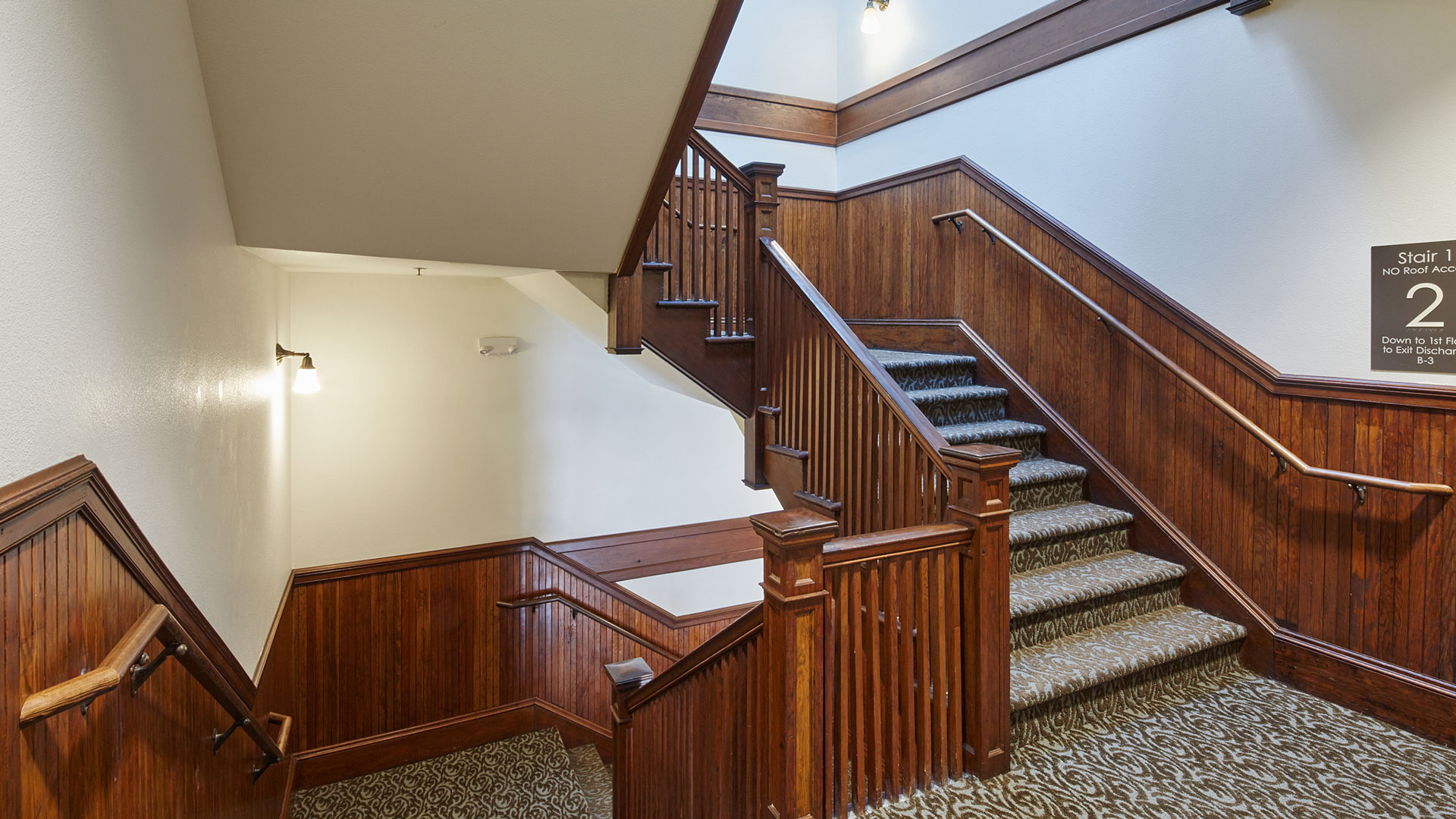 The Bronaugh
CLIENT:
REACH Community Development
Originally built in 1905, the Bronaugh is listed on the National Register of Historic Places and is one of the oldest apartment buildings in Portland. The building features original architectural details such as semi-circular arched openings, bracketed and broad overhanging eaves, decorative egg and dart molding, and ornamented frieze and bay window panels. In addition to being a Portland landmark, the building is also a low-income housing development for seniors.
Improving the building's accessibility was critical to the project given the resident population and their needs. Though remodeled in 1986, Carleton Hart faced significant challenges updating the building. Project scope included reconfiguring the structure for seismic upgrades, replacing windows and doors while maintaining the inner courtyard stucco cladding, correcting prior construction defects, and updating the apartments to meet current accessibility standards. An improved community room and internal courtyard were also added.
This project succeeded in making the necessary upgrades while preserving the building's historic character. Through thoughtful evaluation of the building and constant collaboration among the team members, solutions were reached that greatly enhanced the health, safety, and livability for the residents.