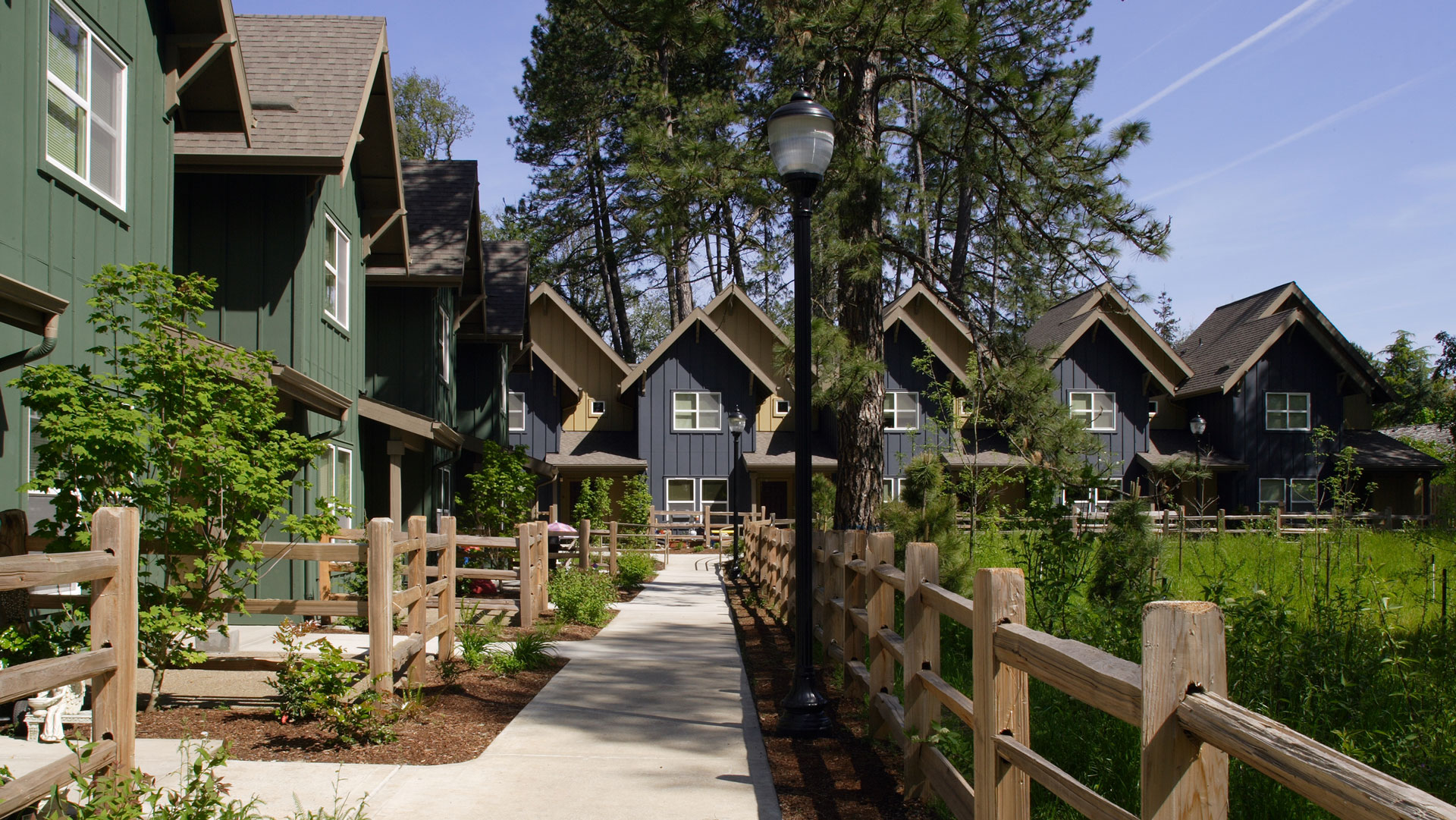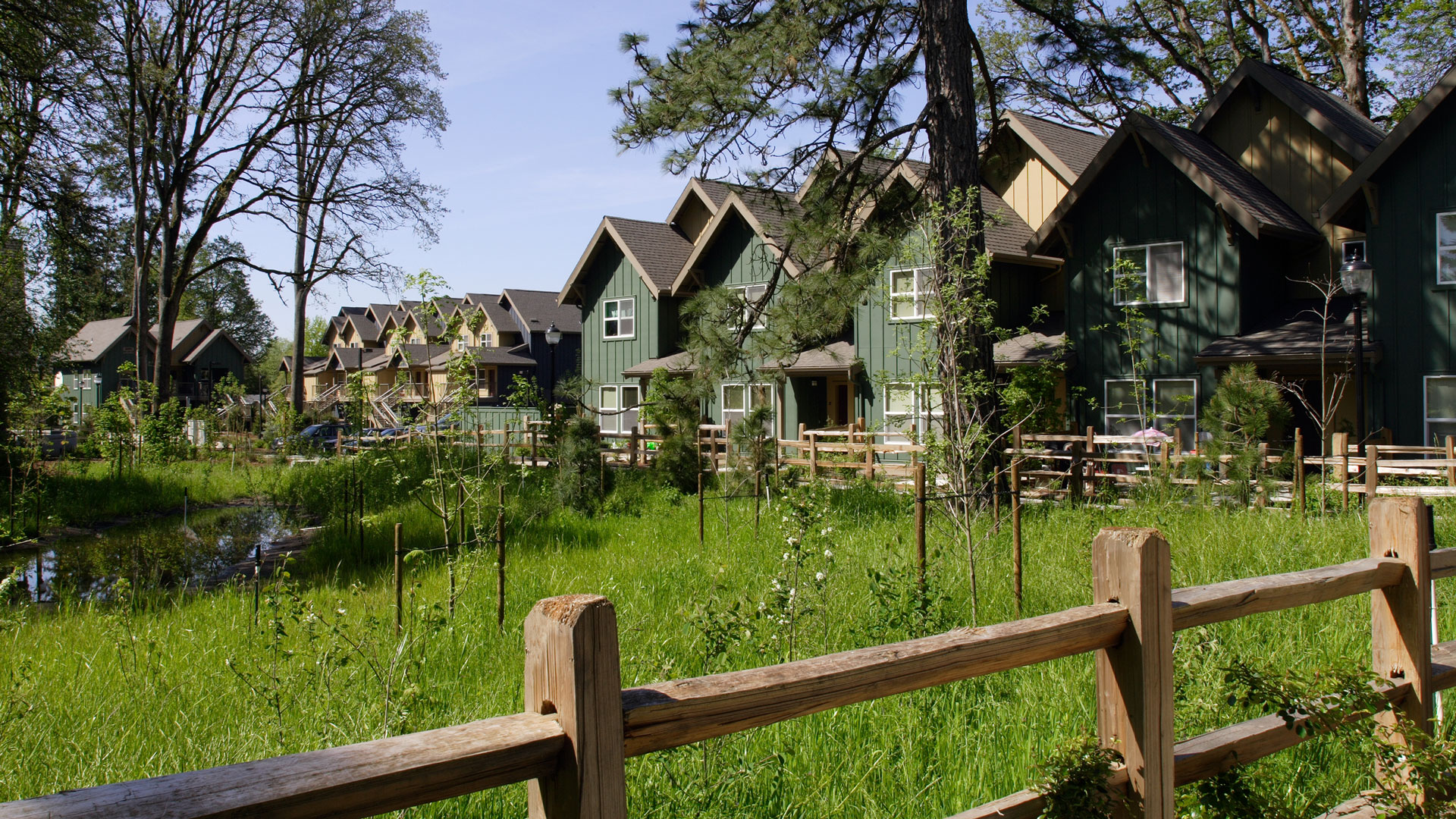 Oleson Woods
CLIENT:
Community Partners for Affordable Housing
Carleton Hart designed this sustainable development for Community Partners for Affordable Housing. The 32-unit affordable housing project features one, three, and four-bedroom apartments, a community center, and a variety of outdoor amenities. Northwest-style, steep-gabled buildings are grouped around common open areas to promote a sense of community. A nature trail, basketball court and playground offer opportunities for children and adults to socialize and enjoy the lush, natural setting of Oleson Woods. Carleton Hart designed the buildings and outdoor spaces to work with the natural beauty of the 3.1-acre site, preserving a valuable wildlife habitat and enlarging a seasonal wetland at the center of the site.
Sustainability and accessibility were priorities in the design of Oleson Woods, with site amenities and all 24 ground-floor units designed to be visitable by people with disabilities and three units that are fully ADA compliant. Sustainable features include whole-house ventilation systems, on-site rainwater filtration, abundant natural lighting, energy efficient fixtures and appliances, and sustainable materials. Stormwater run-off from the site is naturally filtered in a water quality facility landscaped with native plantings. These features are functional as well as educational, providing opportunities that encourage ecological exploration.